TYPE?OH!
'Whether you've played card games like Go Fish, Crazy Eights or Gin Rummy, or entertained your friends with card magic, nearly everyone has used a deck of cards. Yet, most people probably aren't aware that there's a lot more to these trusty pasteboards than meets the eye.'
In collaboration with
Adam Hall
and
Robbie Hunt
Type?OH! is a trading card game for designers that just love type! Whether you're a nerd for digital design or prefer the traditional approach of analog, we have cards that will expand your collection in many different artistic styles. Whether you're an illustrator, animator, street artist or simply a type-fanatic, we have cards to represent your design style. We know that typography is one of the key elements of design, which is why we've dedicated a whole game to it!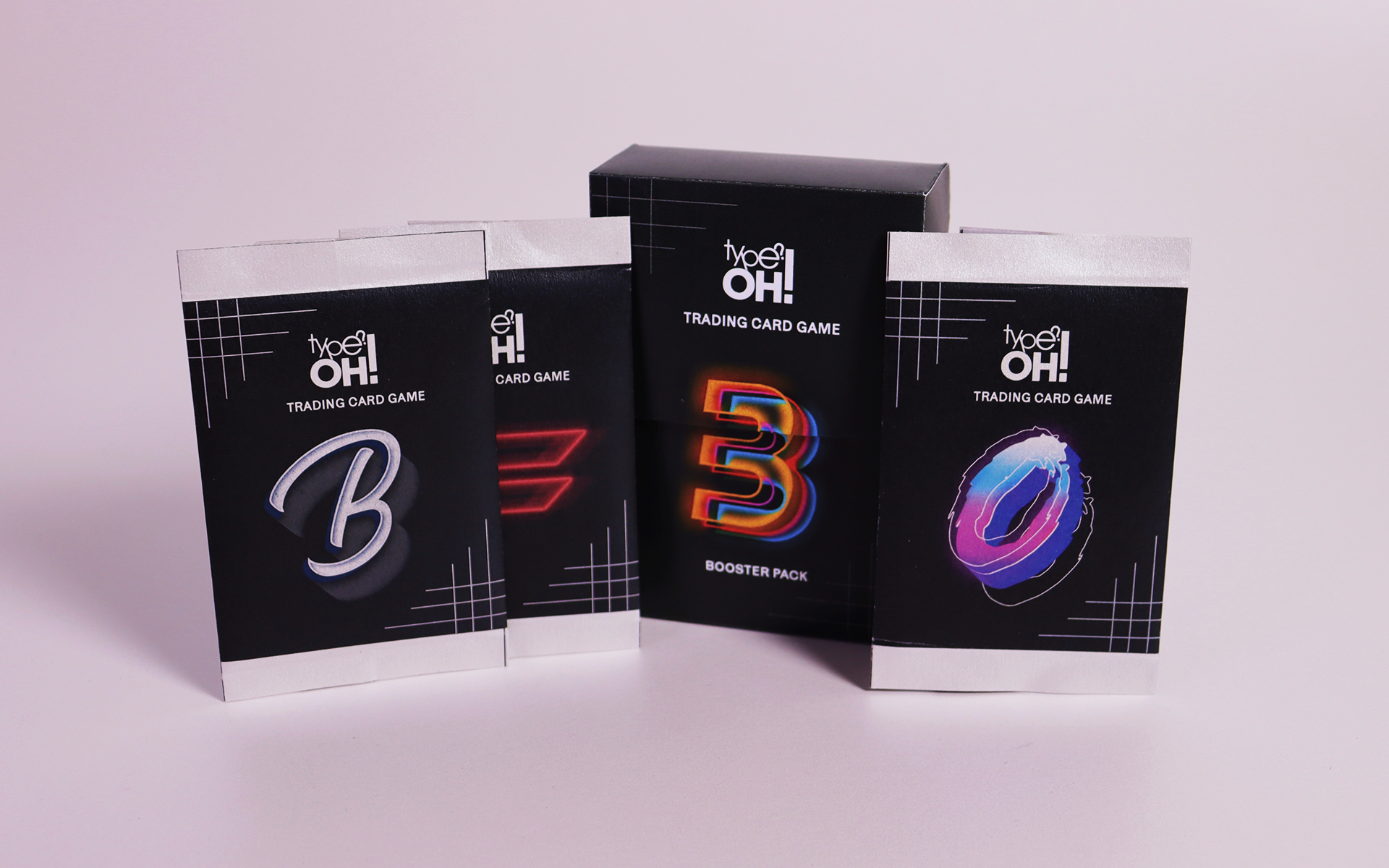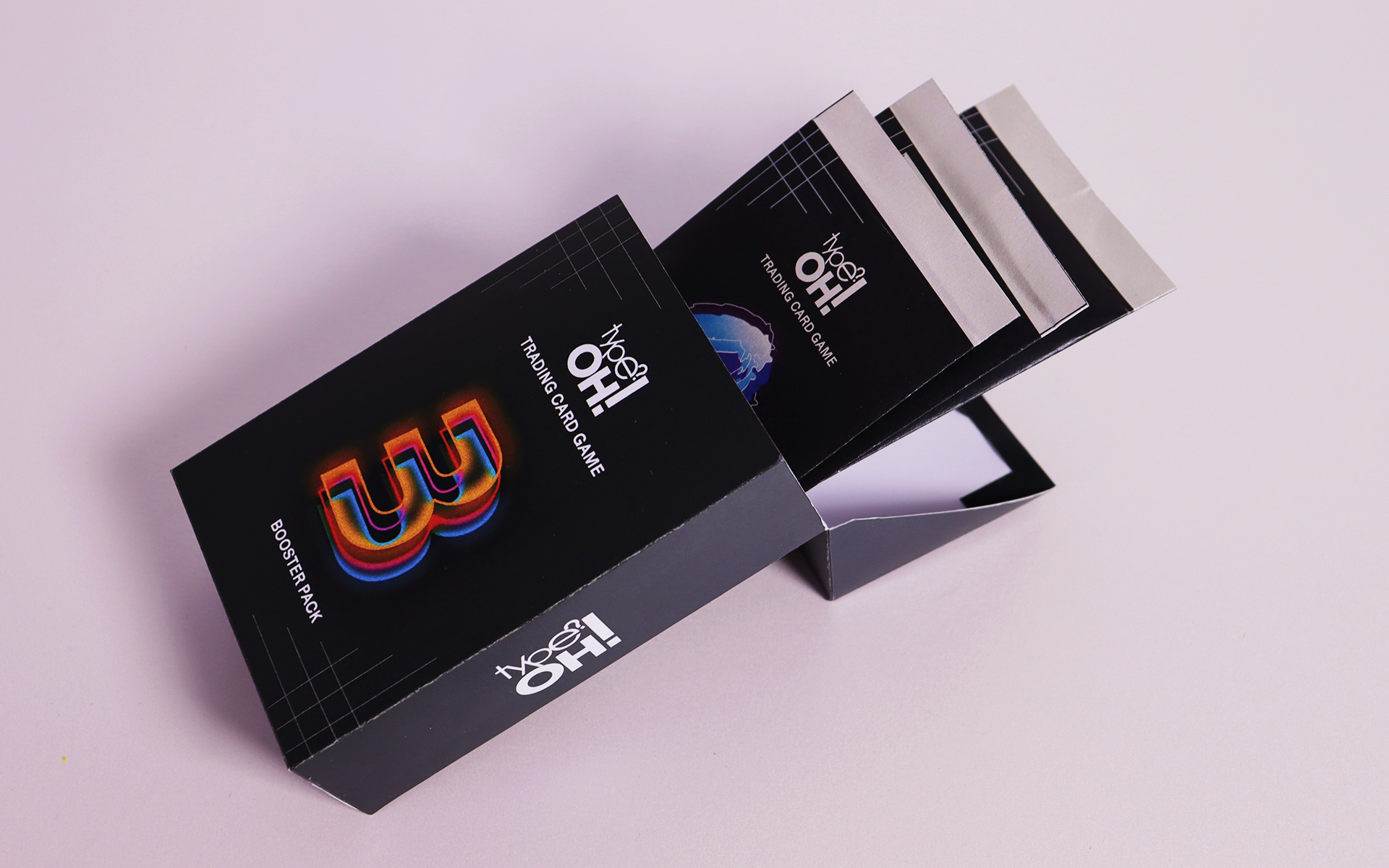 As the absolute biggest type fan that you are, you want to be victorious in Type?OH! Using the anatomy of different type, you'll use powers to give yourself the advantage over your opponent to come out victorious as the typography master. Fill your grid and be the first to place a card on the golden space in the middle to win!